Now that the weather is FINALLY cooling off a bit, I'm getting a little more excited to spend some time in the kitchen and do some baking. I LOVE having my kids help, too! Trixie Scraps just released a kit perfect for all your cooking/baking pictures -
Master Chef
!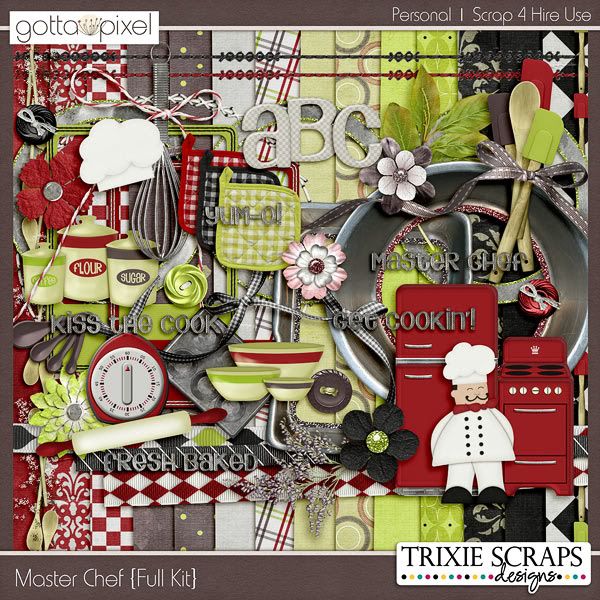 In addition to the kit, she has coordinating textured cardstock, clusters, alpha and even blogwear!! I just love this kit!! My son has been having the best time this summer with an old little tykes kitchen I picked up at a yard sale. Here's the page I made of MY Master Chef:
I used a template from the Summer Meadow set by Little Green Frog Designs. Can you tell I like to use a lot of pics on my pages?!
Until next time, happy scrappin'!