If you haven't heard by now, one of my fave designers, Trixie Scraps, is this month's Featured Designer at Digishoptalk? She has created a beautiful kit which is a FREE download for all the Gold/Diamond DST members! Here's a look at it... you can head to DST to read her Featured Designer interview and download the kit if you are a Gold Member!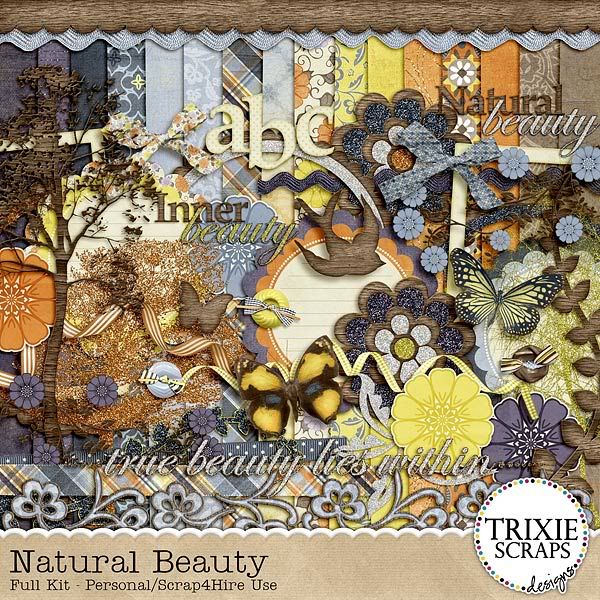 In celebration of her time in the spotlight, Trixie has placed everything in her store on SALE for 30% off! Also, mark your calendar for all the fun events that are planned this month - see the schedule below so you don't miss a second of it!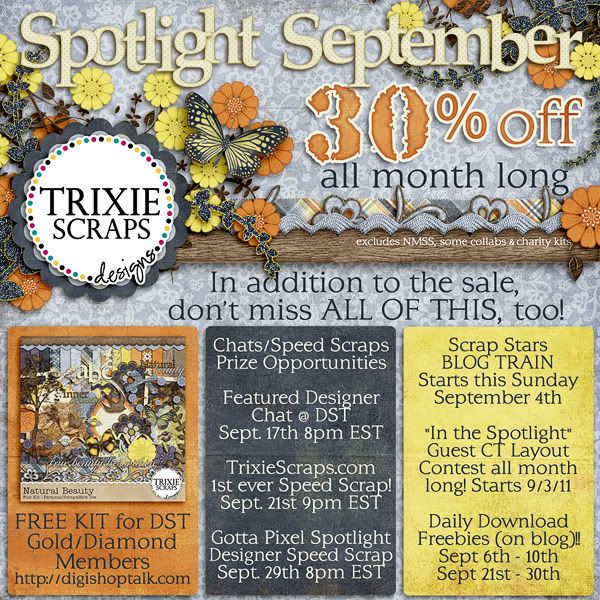 Finally... the reason you are here!! The Scrap Stars have gotten together to turn all of our pages with the fabulous Gold Member kit into Quickpages and we're offering them on this Blog Train for FREE just for you! Here's a look at the Quickpage I have for you today.

Just click

here

or on the preview to download it!
I included a version both with and without the title. I hope you like it!!
You chugged on in from Lori's Blog

And your next stop is Jamie B's blog

Don't worry if you get stuck along the way - just stop by our team blog for the full list of stops! I hope to see you this month at one of the chats or speed scraps Trixie has scheduled and don't miss out on the extra freebies and sales this month - it's going to be a GREAT month!