It all started one day on Facebook.... first, Tracy got a request from a customer for a kit "all about chickens." Only several hours later, Connie posted a photo of a rooster she had just taken that day. It started a thread filled with silly chicken puns and a dare to make a kit out of it all. And, the two of us are actually crazy enough that we looked at each other and said "Let's do it."
Guess What? Chicken Butt! was born! This cheeky, fun kit is perfect for so much more than meets the eye - from trips to the farm, to trips to the local fast food place. From people doing the chicken dance to people acting like chickens. You name it, and Guess What? This kit will do it for you! It includes 23 awesome 12x12 papers (16 patterns, 7 coordinating solids), 57 elements and 1 complete alpha.
I used the kit along with Little Green Frog's Chocolate Marmalade template set: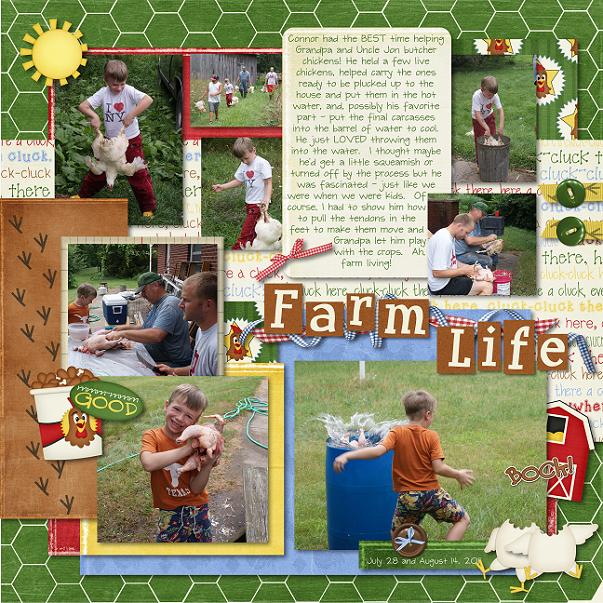 Bock! Bock! Have fun with this one!!!