August is here and that means a new
Templatetopia
set from Connie Prince and Trixie Scraps collaborating under the North Meets South Studios name! That's 16 templates for only $3.99 for one month! After this month, they'll get broken down into smaller sets and you know they won't be $1 a piece anymore so grab them at this steal of a price!!!
Here's a page I made with one of the templates as well as Trixie Scraps'
Rescue Me
kit and cardstock.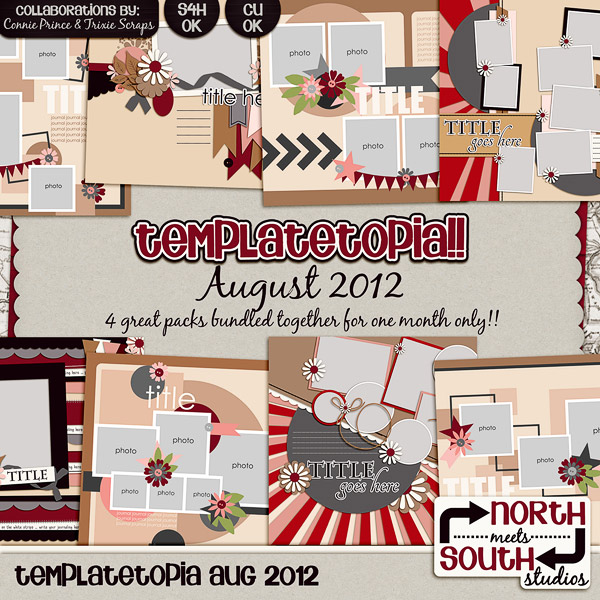 Make sure to grab this while the price is so unbeatable!!