Trixie Scraps and Britt-ish Designs teamed up this week to release a gorgeous new kit inspired by the movie, 'Brave' called
Change Your Fate
. This kit is an homage to a new breed of "magical" movie princess... one who is strong and brave, who chooses to buck tradition and forge her own path. This collection is perfect for pages about pursuing your dreams, changing your own fate, being brave, and writing your own story. Use this collection to scrap about your Scottish and Irish heritage photos as easily as you can your photos of trips to the Green Isle! Document your time at the movies on opening weekend... or take a hike and use the natural elements in this kit to scrap about that, too! This kit just worked perfectly for my pictures from my Ireland Reunion this past spring.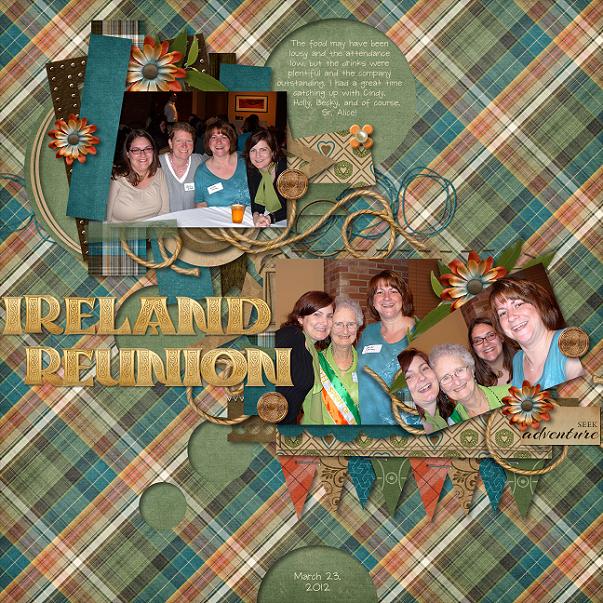 Here's a preview of the kit: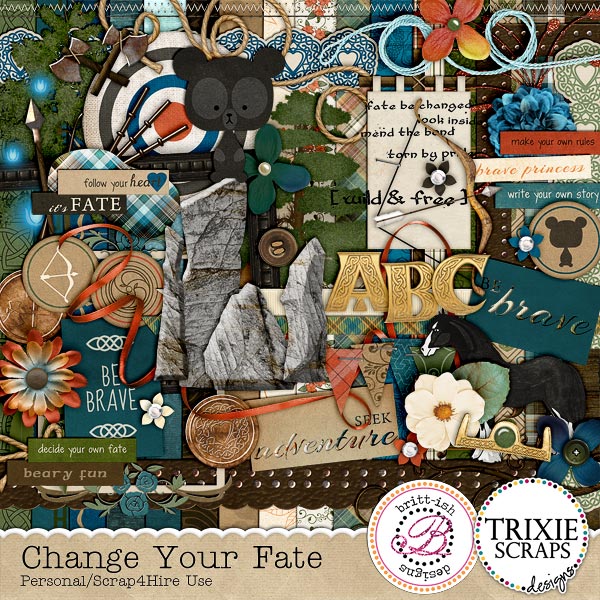 This beautiful Celtic-inspired kit will surprise you again and again with its versatility and scrap-ability.