Spend a "Summer on the Boardwalk" and then scrap all the fun pictures you'll take with this new collection from Trixie Scraps Designs. Featuring everything from the giant ferris wheel and amusement rides, to the boardwalk... from salt water taffy to cotton candy... and from the sun to the waves, this collection has everything you need to create beautiful scrapbook pages of your time "Down the Shore."
Here's a page I made with the Summer on the Boardwalk kit, cardstock and sunburst papers by Trixie Scraps and July Templatetopia by Trixie Scraps and Connie Prince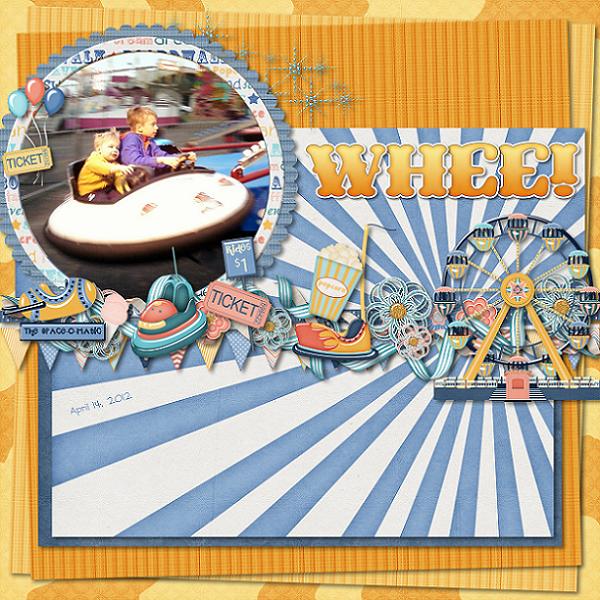 Have fun scrapping your summer carnival and amusement ride photos!